Tile and Grout Cleaning Atascocita TX
Are your tile and grout lines in need of a deep cleaning? At Extravagant Restorations we can help! 
Professional Tile Cleaning Humble TX
Looking for a professional to take get your tile and grout lines cleaned in Baytown? At Extravagant Restorations we have been providing professional tile and grout cleaning services to residents in the Atascocita and Humble area for nearly 2 decades. Tile flooring looks great in your home or commercial building, however over time they need a good professional deep clean. Due to grout lines being porous over time the grout absorbs dirt and spills. While mopping can help clean the surface of the tiles, it cannot remove the embedded soiling that is absorbed into the pores of the grout. Eventually the grout becomes discolored and stained, requiring professional cleaning.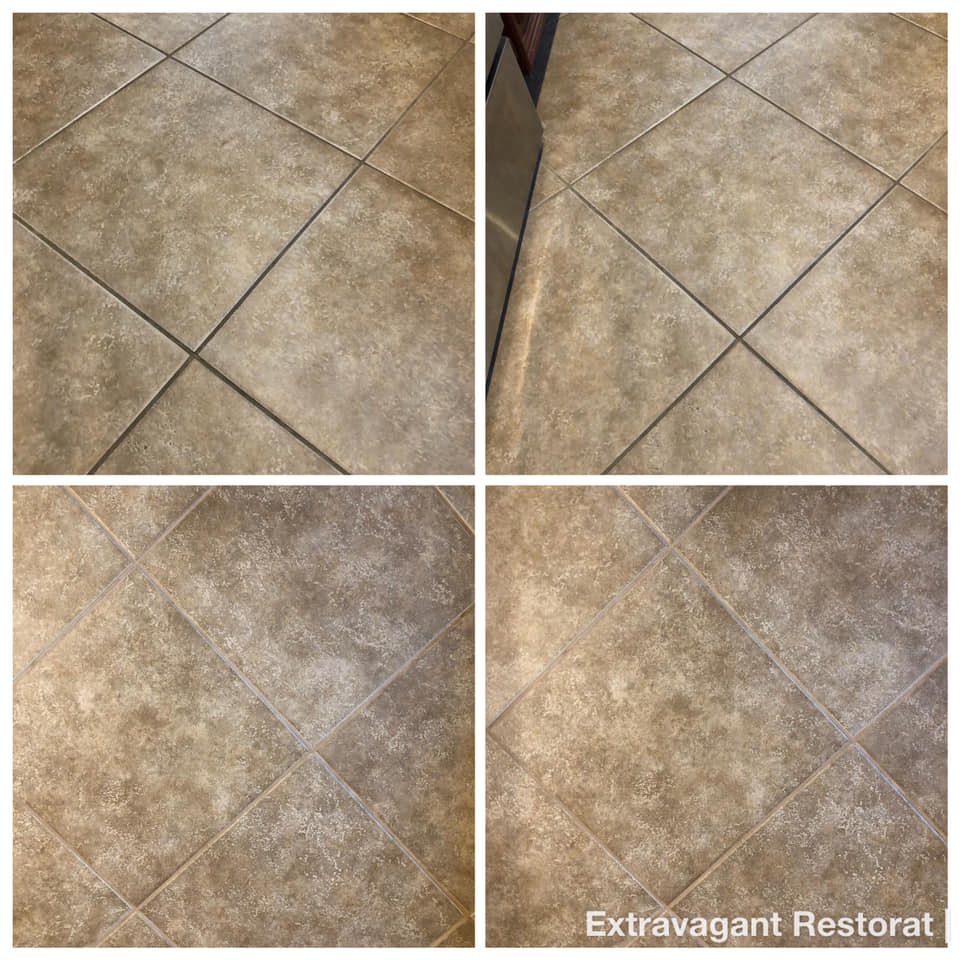 Get Your Grout Cleaning Done Right
At Extravagant Restorations we specialize in professional tile and grout cleaning using our powerful truck-mounted extraction system. We use advanced cleaning solutions along with a high pressure rinse that removes all built up dirt and grime from dirty grout lines. Once the grout is restored we can further protect it by applying a sealer which will halp prevent spills and other soiling from being absorbed into the pores. This will help keep your grout lines cleaner longer.
Contact Extravagant Restorations
To get your tiles and grout lines looking great again give us a call today at Extravagant Restorations for a Free Estimate!